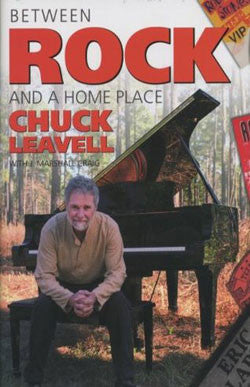 Between a Rock and a Home Place
By Chuck Leavell with J. Marshall Craig
For more than half of the Rolling Stones's incredible career, Chuck Leavell has been their keyboard player and an integral part of their acclaimed live performances. But fans also recognize him from the landmark Eric Clapton Unplugged session and tours, the late George Harrison's final performances and of course Leavell's time with the Allman Brothers at the height of their creative success. That's only half the story of the Alabama-born musician, however, who reveals in this candid, photo-filled memoir how he became not only one of the world's most highly regarded rock and roll piano players, but also one of the most respected and hon-ored environmentalists and forestry experts in the United States.
Chuck Leavell is one of the most respected keyboardists in the world of rock-n-roll, and at the same time, his work at Charlane Plantation--the award-winning tree farm he and his wife Rose Lane have created near Macon, Georgia--has earned Leavell a fast-growing reputation as one of our country's foremost conservationists. His first book, Forever Green: The History and Hope of the American Forest, 2nd Edition was released in 2004.
J. Marshall Craig is a Hollywood-based author and film director. Among his published works is the critically acclaimed Eric Burdon memoir Don't Let Me Be Misunderstood.
---
Share this Product
---
More from this collection